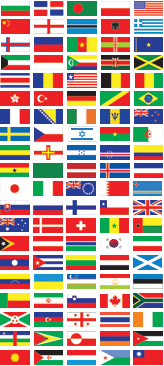 Radek Sefcik - Peak Performance Strategist and Mental Game Coach
Ing. Radek Sefcik is a professional martial arts and mental coach, a leading hand-to-hand combat expert for military/police special units in Slovakia. He has been intensively working in the Martial Arts game for more than 20 years.

He is the owner of the JKD SLOVAKIA company, which has also been focusing on mental coaching and on muscle balance and function development® / MBF®/ system among top elite athletes.

Mental coaching clients are top WTA and ATP Czech tennis players, pro soccer players, pro soccer coaches, MMA fighters, motocross racers, IPSC shooters, and many more.

Recently he started to conduct team mental coaching workshops for elite police / military units in Slovakia as well. He has regularly conducted coaches and leadership workshops for leaders and coaches in Slovakia.

Radek Sefcik with Special Operation Police Units in Slovakia

In team sports, his number one Professional soccer team, which he has been coaching for almost two years, recently beat the high profile Spanish team Athletic Bilbao in the European League play-off.

He is part of various teams participating in Word cups, the Olympics, the European Soccer league, ATP World Tour Finals and the WTA Finals. He is currently working with three very high level WTA professionals. One is 2014 Australian Open finalist Dominika Cibulkova.
| | | |
| --- | --- | --- |
| | | Radek Sefcik with 2014 Australian Open finalist D. Cibulková |

Radek Sefcik has had a five-year coaching arrangement with number 6 ATP pro tennis player Tomas Berdych, who reached the finals of the 2010 Wimbledon Championships, defeating top seed and six-time Wimbledon champion Roger Federer in the quarterfinals, and world number three Novak Djokovic in the semifinals. Learn more about Tomas Berdych at his website and wikipedia.
| | | |
| --- | --- | --- |
| | | Radek Sefcik with no.6 ATP tennis player T. Berdych |

He's been the mental game coach for a pro ice hockey team in the Slovakian Extra League, the highest ice hockey league in Slovakia, which eventually reached the national play-off finals.

He's been the mental game coach for Slovakian professional basketball extra league team, which reached the semifinal play offs. He's worked with Olympic Gold medalists and numerous Word Cup and European Cup medalists in trap shooting.
| | | |
| --- | --- | --- |
| | | Radek Sefcik with bronze Olympic medalist /skeet/ D. Bartekova |
| | | |
| --- | --- | --- |
| | | Radek Sefcik with two Summer Olympics medal winners: D. Kostelecky (gold medal in Trap) and D. Bartekova (bronze medal in Women's Skeet) |

Radek Sefcik has been the mental game coach for the Slovakian National Golf Team. Mental game coach for junior and senior golfers, where some players qualified into the finals in the "Faldo Series" and into Junior European Cups.

He's conducted mental game workshops for business leaders, on focusing under pressure, leadership and communications skill development, and in breaking limiting self-beliefs. He's been the mental game coach for a pro motocross racer.
| | | |
| --- | --- | --- |
| | | Radek Sefcik with upcoming young top 1 Slovakian professional WTCC/ETCC racer M. Homola, numerous times European champion |

Radek holds a college degree in economics.