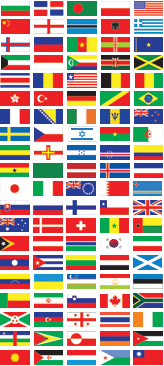 Accreditation From The International Mental Game Coaching Association
Your organization or programs can be officially recognized and accredited by the International Mental Game Coaching Association.

The International Mental Game Coaching Association (IMGCA) grants special accreditation to organizations, businesses and programs that have mental game training, mental game content, or a mental game vision of high excellence, best practices and professional standards. Accreditation of an institution and programs is intended to provide these entities with a substantive and public credential. This accreditation process can be used by the institution, programs and their constituencies to assess the quality of the institution and program, as well as the extent to which it achieves its goals, as well as agreed-upon educational and professional standards.

The IMGCA has established an in-depth review process resulting in the awarding of a special accreditation seal for use by programs that have met IMGCA accreditation standards. The seal publicly recognizes a program's commitment to professional review, excellence and continuous quality improvement, and IMGCA licenses accredited programs' use of the seal on websites and marketing materials subject to its guidelines for use. The IMGCA accreditation seal is an important symbol indicating that an organization is committed to providing high-quality mental game content, leadership, focus and ideals, and that it has demonstrated that commitment by achieving the high standards of the International Mental Game Coaching Association.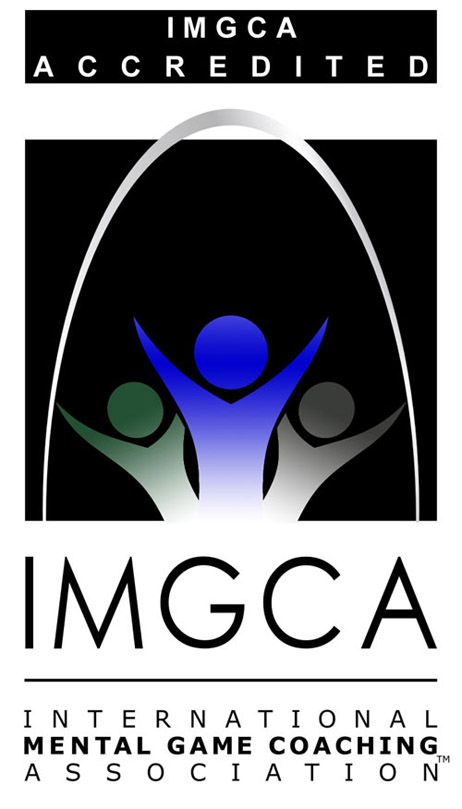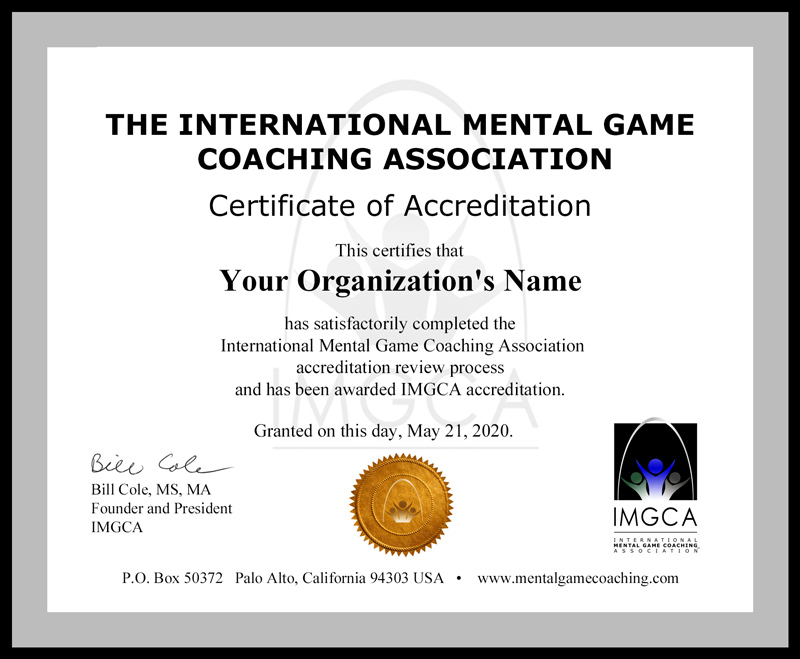 What Is Accreditation?
Accreditation is a process through which the quality of an organization's offerings and performance are measured against high-level international standards. The accreditation process involves self-assessment by the organization, in conjunction with a thorough review by the IMGCA. Accreditation is not certification. Accreditation is for organizations and programs and certification is for individuals. For information on IMGCA certification, see IMGCA Certification.

Top 10 Reasons to Become IMGCA Accredited
IMGCA accreditation sets your organization and program apart from others in your marketplace, and gives you a special status in the eyes of businesses and individuals considering doing business with you.


Placing the IMGCA Accreditation seal on all your organizational materials gives you a sense of deep pride that you are in the upper echelons of similar organizations.


IMGCA accreditation will make the values, mandates and strategic goals of your organization more potent and far reaching.


Re-evaluation every three years helps organizations and programs stay up-to-date on changes in the mental game world.


IMGCA standards help you establish goals and create a plan for your future.


Preparing for the IMGCA evaluation on the standards improves your organization's communication and teamwork.


IMGCA consultants work as your partners in the accreditation process.


IMGCA accreditation is voluntary and sets you apart from competitors. The IMGCA is selective regarding accreditation.


Established IMGCA mental game standards raise the bar on your organization and program offerings.


The IMGCA accreditation evaluation process is an excellent opportunity for you to look at your organizational and program philosophies and processes so benchmarks can be set that create continuous improvement that guides your organization's vision.

Eight Additional Benefits Of IMGCA Accreditation
Increased public visibility for your organization by being listed on the accreditation section of the IMGCA international website. This includes your organization name, accredited program title, company logo, address, telephone, email, link to your website and a 1000-word description of your organization. You are entitled to display the IMGCA Accreditation Seal on your website. The seal should be linked to the section of our website that explains your IMGCA accreditation and answers some of the most commonly asked questions about IMGCA accreditation.


Special IMGCA accreditation kit explaining how to use the IMGCA accreditation seal, appropriate text and strategies for maximizing your IMGCA accreditation investment.


Numerous formats of the IMGCA accreditation seal, in sizes suitable for any use.


A handsome 8 ½ x 11 Certificate of IMGCA Accreditation, suitable for framing in your organization. Your organization's name and address is displayed, along with the standards for IMGCA accreditation.


Use of the IMGCA-accredited seal on any of your business communications, including written, web-based, audio-based and video-based delivery systems.


Referrals through the IMGCA international website, https://www.mentalgamecoaching.com/


Referrals from the IMGCA when organizations, the media and individuals call for recommendations for businesses in your field.


Greater exposure to the electronic and print media, who regularly visit the IMGCA website seeking subjects for new stories.
The IMGCA Accreditation Process
Your organization or programs may already be meeting most of the standards that you need for IMGCA accreditation, so IMGCA encourages you to contact us to see how far along you are. We will provide you with an initial impression of where your organization is in the accreditation process and provide you a framework for next steps. This initial look is at no charge. The complete accreditation review could take as little as two to four weeks if our schedule permits. Most of the accreditation review process can take place by IMGCA viewing your web site and evaluating any supporting written materials you email us. The time commitment from you would normally be very minimal. We would speak with you by phone, review your web site and other written materials, if appropriate, communicate by email and make a determination for accreditation. Our goal is to make this process a simple and streamlined one for your organization. Applications will be accepted at any time of the year.
No Risk Evaluation
Once the IMGCA completes the accreditation review and decides to award you with accreditation, you will be invoiced for the first year's fee at that time. The annual fee you pay in year one will remain the same for all three years of the accreditation period. Accreditation fees may or may not change after this period.
What Are The IMGCA Accreditation Standards?
Your organization and/or program(s) will be evaluated by the IMGCA on these factors: Web presence, written materials, philosophy, operating value, systems and processes, methods, techniques and approaches, staff, teachers and trainers and coaches, effectiveness of outcomes, and ethical and business practices standards. Specifically, your organization will:
Ensure that program and institutional quality is maintained and that all programs have continuous improvement processes.


Ensure that programs and the institution operate with integrity.


Identify realistic educational learning goals.


Describe the success of graduates accurately.


Develop and follow consistent practices that ensure integrity in the representation of information about programs and the institution.


Report program data and information accurately to external parties.
How To Apply For IMGCA Accreditation
Complete and submit the IMGCA Accreditation Application Form.

Privacy notice: The information submitted on this accreditation application is used only for IMGCA purposes. At no time will we share any of this information with any other person or company.

Who May Qualify for IMGCA Accreditation
IMGCA accreditation is available to organizations and programs within organizations such as these:
Associations
Corporations
Schools
Foundations
Institutes
Universities and colleges
Private sports schools and academies
Training centers
Certification programs
Licensing bodies
Degree programs
Sports clubs
Sports leagues
Youth sports organizations
Coaching associations
Federations
Societies
Advisory boards
Alliances
Tournaments and competitions
Sports tours
Sports councils
Web sites
Private businesses
Private individuals
Charitable organizations
Examples:
Golf clubs, schools and academies
Tennis clubs, schools and academies
Martial arts clubs, schools and academies
Swimming clubs, schools and academies
Gymnastic clubs, schools and academies


If Your Organization Does Not Initially Qualify For IMGCA Accreditation Status
For programs or organizations that fail to pass the IMGCA accreditation standards, remediation is possible by undertaking and passing either an IMGCA certification training program targeted at removing deficiencies, or by improving certain program or organizational aspects, as recommended by the IMGCA.
IMGCA Accreditation Fees Paid Annually
Fees for accreditation vary across organizations, depending on the scope of due diligence performed by the IMGCA in reviewing each entity or program, and the size of the organization. Accreditation fees can be surprisingly affordable for smaller organizations and businesses. Although accreditation is valid for a three-year period, accreditation fees are invoiced for three separate one-year periods.

Once your organization is accredited, this is valid for a period of three years. At that time, IMGCA conducts another review. Since you are already accredited, these future accreditation processes are far simpler and faster and more likely to result in re-accreditation.

Fee Schedule For IMGCA Accreditation
IMGCA accreditation fees are designed to make accreditation affordable for a wide variety of organizations and programs. To that end IMGCA has created a tiered annual accreditation fee schedule, based on the size of the organization. The number of the level does not denote quality or status, just size class.

Level I: Organizations and programs with five or fewer staff:

Annual accreditation fee is $475 USD. The IMGCA grants each accredited organization or program all the benefits and privileges listed above.

Level II: Organizations and programs with between six and ten staff:

Annual accreditation fee is $775 USD. The IMGCA grants each accredited organization or program all the benefits and privileges listed above.

Level III: Organizations and programs with eleven or more staff:

Annual accreditation fee is $1875 USD. The IMGCA grants each accredited organization or program all the benefits and privileges listed above.

The first year's accreditation fee will be invoiced upon final accreditation. The fees for the second and third year of the three-year accreditation period will be invoiced on the first and second anniversaries of accreditation. Annual fees may be made in a single payment or in two installments, with no interest or additional fees. Payments are made via PayPal on our Accreditation Payment page.
Guidelines For Use Of The IMGCA Accreditation Seal
Programs that have achieved IMGCA accreditation have a powerful and easily recognized way of communicating that information by use of the IMGCA accreditation seal. IMGCA guidelines for accreditation seal use:
The official IMGCA accreditation seal may be used by any IMGCA accredited program subject to being in good IMGCA accreditation standing. Newly accredited programs may begin using the seal and certificate as soon as they receive their formal notification of accreditation from IMGCA.


The entire seal should be used, including the words "IMGCA Accredited".


The seal may be reduced or enlarged to suit the use, but the scale of the elements should be retained.


The seal may be reproduced in black and white, or in color. If color is used, only the set of colors contained in the IMGCA accreditation seal files provided by IMGCA may be used. IMGCA strongly recommends using the color version.


The seal may be used on official stationery, fax cover pages, marketing materials, business cards, video and audio programs and websites. All marketing materials and accompanying text should make it clear that the accreditation is only for the specific purpose for which the program received the accreditation, not the entire organization, school or university, unless that accreditation has also been granted.


The official IMGCA accreditation seal may be added to any diplomas, graduation certificates, awards or other recognition documents your accredited organization or program provides students or clients. The IMGCA accreditation seal should appear in a less prominent place and smaller than your organization's logo.


The accredited institution should maintain accurate institutional publicity regarding IMGCA accreditation.


The accredited institution should make accurate representations regarding IMGCA accreditation to existing and prospective clients, partners and media.


The accredited institution should promote IMGCA International accreditation in catalogs, web sites and promotional materials.
If you are in doubt about the acceptability of a particular use, please contact IMGCA at accred@MentalGameCoaching.com for clarification.

IMGCA Accredited Institutions and Programs
Learn more about the programs and organizations that have been IMGCA accredited.