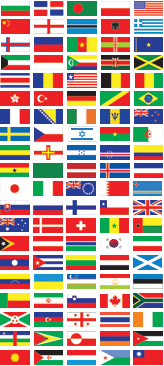 Rodney King - IMGCA Mental Game of Martial Arts Expert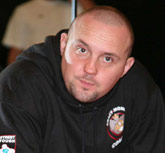 Rodney King is noted today as a leading expert in functional martial arts and performance coaching - voted as one of the Top 20 martial artists in the world by Black Belt Magazine in 2006. He is the CEO of the Performance Coaching World Alliance (PCWA) and operates his MA-Life™ Personal Studio in South Africa. His martial arts based program, the CM™ Defense Program, is represented in over 15 countries worldwide and growing. All of the Trainers, who 'coach' for him, are graduates of his Trainers in Training Program that he developed himself. Many of them have had so much success coaching the CM™ Defense Program that they have left their careers to coach full time.

Rodney has coached thousands of athletes each year from around the world. Since 1998 after deciding to go full time with his gym, he has been hosted for seminars in the USA, Slovakia, Sweden, Denmark, Poland, Reunion Island, Thailand, Singapore, Seychelles Islands, Hawaii, Ireland, Indonesia and the United Kingdom. He has released several awards winning instructional DVD's where he coaches his unique approach to martial arts training.
Corporate Experience


In 2003 and 2004 the corporate world where so impressed with what Rodney had to offer that he was invited to host High Performance Leadership Interventions for their middle to upper management teams. In that year he conducted Leadership and Exercise Stress Management™ programs for the National Prosecuting Authority (South Africa's elite Police and prosecuting Units), Barclays Bank South Africa, Hollard Insurance, Quanto Strategies and Daimler Chrysler South Africa, to name a few. Using the coaching methodology of sport and performance psychology and his years of experience as a martial artist, athlete and coach, he was able to inspire and encourage the participants in both the Leadership and Stress Management programs to stretch themselves and become more.

This new found direction and development in the corporate market inspired him to form and launch his second division in his company entitled 'MA-Life™' that amongst other things, offers mental game coaching, Leadership Interventions and Exercise Stress Management™, with a sound base in lessons and experiences learnt from 'sport'.
Related Web References:
Rodney King's Crazy Monkey Defense Program - www.crazymonkeydefense.com

Wikipedia article about Rodney King's Crazy Monkey Defense Program