---
News Release: June 5, 2018 - Silicon Valley, California

The International Mental Game Coaching Association Announces Jane Bahou Is A New Level I Certified Coach.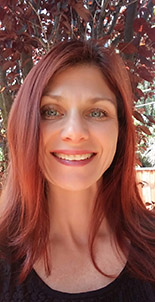 Jane Bahou, MA, LMFT, based in San Jose, California, has earned the Level I Certification from the International Mental Game Coaching Association training program. Jane was awarded the title of Certified Mental Game Instructor, CMGI.

Bill Cole, MS, MA, Founder and President of IMGCA stated,

On a fairly regular basis, IMGCA receives applications from academics and psychotherapists, and when I saw the application from Jane, I knew we had someone who was so very experienced in both arenas that she would bring a tremendous amount to the program. As soon as Jane began the certification process, she was contributing her wisdom and experiences, and for that I am very grateful. Jane has a very strong background working with children, adolescents, educators and parents, and this is the perfect mix for success as a mental game coach. I could tell that Jane would immediately be a strong mental game coach. Jane has sharp skills as a therapist, a teacher, a writer, an analyst and a public speaker. All these skills will take her far in this field.

I can tell you now, with confidence, that Jane Bahou will become an impactful leader in the mental game coaching field. She has already demonstrated mastery of counseling psychology, college teaching and rigorous academic research and writing, and I know she will apply that with vigor to this field.

So many skills from psychotherapy transfer to the mental game world, and in this way Jane has a head start to becoming excellent in this field. Jane has already begun to use what we covered in the IMGCA certification program and in her final project for Level I certification, Jane wrote a paper on the scientific underpinnings of the zone. It was one of the best papers I've seen on this topic.

Jane has lots of energy and is very outgoing. These are really perfect attributes for a mental game coach. She's a deep listener and an excellent analyst of human behavior. Jane has a deep, natural curiosity and a sharp desire to go deep when researching a topic. Jane is also a natural and empathic communicator. It is obvious that she really cares about people. Jane's natural zest for life and her infectiously enthusiastic nature makes her an invigorating conversationalist. Jane and I had very interesting, in-depth discussions around applying counseling approaches to applied learning and performance psychology to many areas of education and sports. Jane has studied human potential all her life. With her transition into mental game coaching, she now will be able to combine her wide and deep background in psychology and counseling with teaching, coaching and mentoring young people.

Since Jane has been teaching graduate level counseling psychology classes for some time, she has a wealth of ways of looking at situations, and in applying solutions. Jane has been highly influenced by books such as Mind Over Mind: The Surprising Power of Expectations (Berdik), This is your Brain on Sports: The Science of Underdogs, the Value of Rivalry, and What We Can Learn from the T-shirt Cannon (Wertheim and Sommers) and You are the Placebo: Making your Mind Matter (Dispenza); the research of Alia Crum and Ellen Langer; and theories of personality (such as the enneagram); basic tenants of CBT; and human development.

Since Jane is a licensed marriage and family therapist (LMFT), a parent of athletes, an athlete, and a sport spectator, she is a close observer of the explicit connection between pre-programmed beliefs and thoughts and how learning and performance events play out. In her therapeutic practice, she highlights awareness, habits of mind, limiting beliefs, self-empowerment, and positive self-talk, while working towards clarity, focus, creativity, and freedom.

She has successfully used mindfulness training (e.g. meditation, visualization, EFT/tapping, mantras, affirmations, music entrainment, etc.) to coach anxious clients into relaxation, self-defeating clients into motivation and eagerness, and she has witnessed in-the-moment symptom reduction.

Jane has seen athletes exhibit disorientation and defeat after being down in the score and she's seen athletes make a mistake then get shaky on subsequent plays. Jane has also witnessed many athletes' elation and thrill of success. Her stated goal as a mental game coach is to help bring peak potential and more joy and fulfillment to athletes, coaches and parents.

Jane herself says: "Mental game coaching is on the forefront of a movement that keenly addresses the stunning correlation between mindset and outcome. I want to be a more integral part of that enterprise."

Jane has also used facets of mental game coaching to enhance her own health and wellbeing, using targeted meditation, changing beliefs, and specifically designed visualizations. Through IMGCA, Jane discovered that many of the mental skills she organically used in her own sports training were applicable to her teaching and coaching others. She was excited to deepen her understanding of how to use mental game skills to train and work with athletes and performers as well as teams.

Jane has already started applying the IMGCA methodology to her teaching, counseling and coaching. Her goals as a mental game coach are to work with athletic teams, companies, and individuals to personally and collectively become more productive, empowered, innovative, and creative.

Jane wanted to learn more about how to help people overcome self-imposed limits and how to coach people to reach peak performance in sports, performance and life skills. The IMGCA Level I certification has launched her along that pathway.

I believe Jane is one those rare people who inherently and deeply embraces learning and personal development, and who can readily leverage those learnings to help others in very meaningful ways. I am convinced that Jane will be a lifelong learner of the mental game, and that she will apply this knowledge to every facet of her life.

Jane is a Mental Health Clinician for the Miri Center in the San Jose United School District, in California. She provides individual and group therapy to the alternative education program's student population.

Jane also currently teaches graduate level courses in the Counseling Psychology Department at Santa Clara University. Jane also served as adjunct faculty at ITP/Sofia University teaching in both the online and on-site Counseling Psychology programs. She taught courses Human Development/Lifespan, Child and Adolescent Therapy, and Law & Ethics. She was previously a Mental Health Clinician for the Los Gatos-Saratoga High School District, in California.

Jane holds a Master of Arts degree in Counseling Psychology from Santa Clara University and a Bachelor of Science degree in Psychology, also from Santa Clara University.

Level I IMGCA certification requires two hours of live private telephonic 1-1 coaching with Bill Cole, MS, MA, IMGCA President. Students also have access to over 80 hours of IMGCA pre-recorded audio classes and over 450 mental training videotapes. Each student completes reading assignments, written homework, practical application of the class content and coaching practicum with groups, teams and individuals as applicable and coaching feedback evaluations. Each student passes the IMGCA Level I certification written examination, or writes a final paper or creates and submits a final project.

This performance psychology certification training is provided by the International Mental Game Coaching Association, based in Cupertino, California. The IMGCA was the first international mental game coaching membership organization, created January 1, 2006. It remains the only international mental game coaching membership organization in the world today. The mission of the International Mental Game Coaching Association is to advance the research, development, professionalism, and growth of the discipline of mental game coaching worldwide. The IMGCA is comprised of individuals and institutions interested in sports, movement, health, fitness, business, the arts, achievement, work-life balance, stress control, and peak performance. IMGCA members come from all walks of life, and have varied backgrounds in sports performance, coaching, teaching, writing, business and consulting. They are professionals, students, parents, and interested observers of the mental game.
---
Return to IMGCA News Table of Contents