Bill Cole's Book The Mental Game Of Golf
Bill Cole is updating and revising his book, the Mental Game Of Golf. Students in the IMGCA Golf Psychology Certification Program receive all the content from this book as Bill updates it. Much of the new content from this book is already found in the written, audios and video archives in the program.

When this book is about to be published, IMGCA Golf Psychology Certification students will receive advance PDF copies of the book. Once it is published, they will also receive the final PDF version.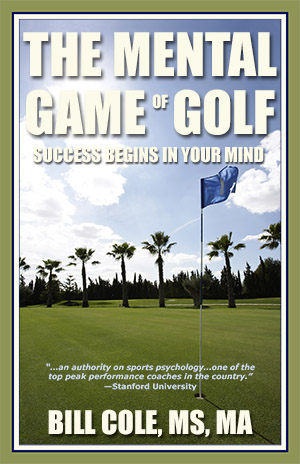 Excerpts from Selected Testimonials For Bill Cole's Mental Game of Golf Coaching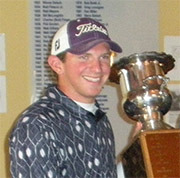 "Adam ended up in the winner's circle at a number of junior tournaments... Then, he ended his junior career by shooting his lowest competitive round ever, a 64, to win in his very last tournament...Most importantly, his attitude and on-course behavior seemed to improve considerably this past year...thanks for your coaching, wisdom, perseverance and friendship over the past several years. I'm sure your efforts paid off and had a lasting effect on his development as a player and a person."

–Mitch Loran
Father of college golfer Adam Loran USA

Read complete testimonial
"Bill has helped me so much with my mental game... Bill has given me many tips I can take out to the driving range, the course and tournaments. It's been really beneficial."

–Judy Ho
Nationally ranked Women's Golf Team
San Jose State University

Read complete testimonial

Read more testimonials