Bill Cole's Book The Mental Game Of Tennis
Bill Cole is updating and revising his book, the Mental Game Of Tennis. Students in the IMGCA Tennis Psychology Certification Program receive all the content from this book as Bill updates it. Much of the new content from this book is already found in the written, audios and video archives in the program.

When this book is about to be published, IMGCA Tennis Psychology Certification students will receive advance PDF copies of the book. Once it is published, they will also receive the final PDF version.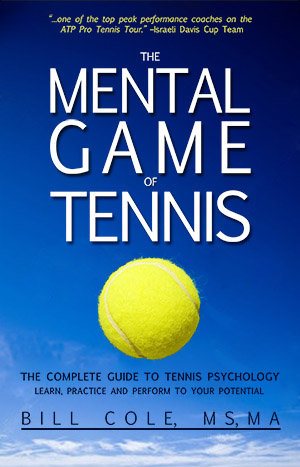 Excerpts from Selected Testimonials For Bill Cole's Mental Game of Tennis Coaching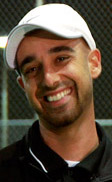 "Bill Cole is an expert in the Mental Game. His achievements as an international mind coach, top-level champion athlete, and his background in academic sports psychology and clinical psychology work are infused throughout this training. ... This certification will really help me gain more credibility and visibility in the tennis coaching and teaching world."
–Ashvin Soin
Director, Breakpoint Tennis Academy
USPTA Certified Tennis Professional
Saratoga, CA

Read complete testimonial

"Bill Cole…has greatly helped improve our players' mental game and has provided us with much support, guidance, insights and mental strategies to help us succeed.
Bill is a very talented and deeply-knowledgeable mental game coach. His ability to help our players stay motivated, focused and on-track is just excellent…Bill really takes the time to understand people, to listen and to figure out what each person needs to achieve and excel. He is a master mental game coach."
–Oded Jacob
Captain and Coach
Israeli Davis Cup Team

Read complete testimonial

Read more testimonials